General cleaning of the kitchen is the most favorite topic for every household. And to live better with your family, you should know how you can clean your kitchen in a better way. Furthermore, the kitchen is a place where you stay most of the time, and it is also the place where you make delicious food. You must make sure that you do not have any bacteria in your kitchen or any other microscopic disease. People often avoid cleaning their kitchen because of some heavy kitchen appliances, but you should clean your kitchen daily.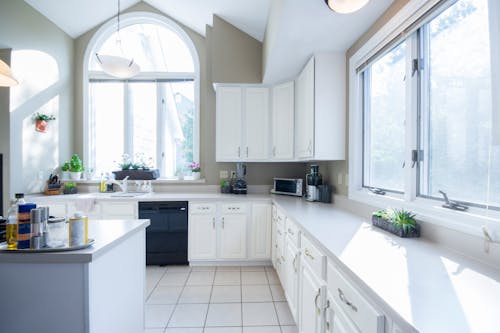 Providing you the best guide for cleaning of kitchen
Make the preparation first
Before conducting the cleaning procedure, you should first accumulate all the necessary things which you should have to clean your kitchen. You have to get these essential items such as a cleaner of the oven, detergent to wash dishes, dish soap, and a general cleaner for all-purpose. You can go for some authentic details, such as you can use pre-soaked disposable cleaning wipes. Furthermore, you should have some other cleaning types of equipment such as garbage bags, cloth for dusting, mop, broom and a pair of rubber gloves and also a few numbers of rags, sponges and a bunch of paper towels. If you have this all, then you are fully prepared to start cleaning of kitchen.
Make a good start
You should start properly cleaning the kitchen. There are steps that you should follow. First, you have to ear the rubber gloves before starting the cleaning process because you need to protect yourself from chemical exposure. This is the first thing which you should follow because safety is the topmost priority. Cleaning of the kitchen is a time-consuming task. Therefore, you may feel bore, and my recommendation is to play music and do this task. You have to do a lot of scrubbing, so playing music will keep you motivated to do this task. The next step is to through away all the unnecessary items which you do not need in your kitchen in a dustbin and put all the things in a proper place because messed up the kitchen is not functional.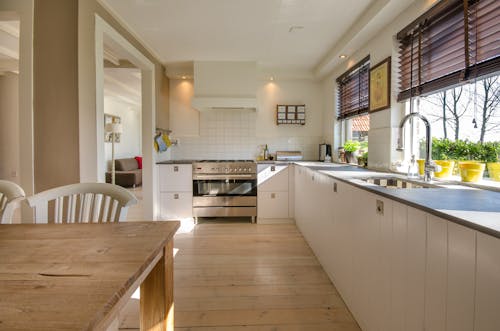 Start the scrubbing
You should not forget about the dishes. Then should make sure your meals do not contain the food you eat the last day. You should soak your dishes in soapy water for at least 2 hours before scrubbing it. You should clean each bowl for 2 minutes and then can clear it with fresh water. Use the same techniques for the cup, plates, and spoons. When you are done with it, you should start cleaning your oven because your oven also gets dirty while cooking.
Finally, you have to clean the cooking machines you are using, such as a mixer grinder or toaster and blender. You should open up the tools once every week to clean the dirt, which accumulates throughout the week.